Publix
Pick up a Publix Partners Card in the HES Ofiice!! W
hen you shop at Publix they will swipe your card
and HES will earn money from your purchase!!!
The card is FREE!!!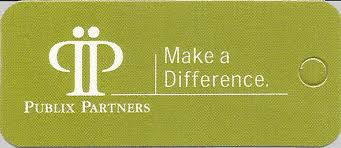 Just present your Publix Partners school card at checkout before the end of the sale. (Note: Cards cannot be accepted after totaling the order.)
All purchases at Publix* will help earn money for your school. For every $37,500 spent cumulatively by your school's participants, Publix will award your school $250.
Your school will receive a check as often as four times a year based on a minimum earning of $250 per quarter. If your school doesn't earn $250 in a quarter, any funds accrued will be carried over to the next quarter.
Your school chooses how to use the money. Whether it's computers or microscopes, art supplies or sports equipment that your school needs, Publix Partners can help.
All grocery purchases are eligible. Similar programs might have restrictions, but with Publix Partners, all of the purchases you make at Publix help your school.*
Family and friends welcome. They can present cards linked to your school at any Publix (except in Florida) and benefit your school.